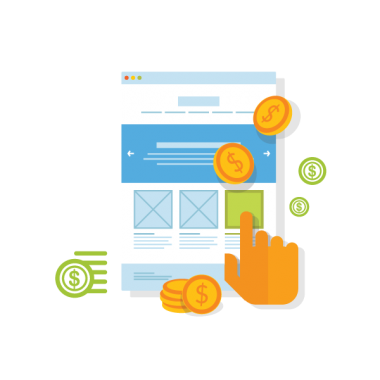 Pay Per Click (PPC) Management
Pay Per Click can have an instant impact and can give your brand a much larger reach and exposure as a result of first page exposure on major search engines.
We can set up PPC campaigns to meet the need of our clients and their budget. We can provide Pay Per Click services that include: Paid Search Ads, Display Ads, and Social Advertising.
We can deliver results that help our clients achieve their business objectives. We manage our clients' accounts and send a Monthly Report.
Paid Search Advertising
It is possible to earn a positive ROI through PPC search advertising. Pay per click is one of the most targeted and cost effective forms of advertising.
Social Advertising
Need to generate awareness about your brand, product, or service? We can develop a social advertising campaign aimed to meet your targets.
Display Advertising
We can also set up a display marketing campaign to increase brand exposure, engagement, and conversions.
We've can create campaigns on Google AdWords, Bing, Facebook, LinkedIn, Twitter, and YouTube.
Dan with 21st Century Marketing has been helping my photography business get to the top results in Google for several months now. I get weekly video emails from him actually showing me the results and improvement in my ratings! In the past I've tried advertising in the paper, in magazines and in restaurants with no change at all. Going with 21st Century Marketing is definitely the way to go if you're serious about getting your business out there. I'll never advertise in another newspaper! Thank you so much, Dan!

Megan Megan Vaughan Photography
Dan and 21st Century Marketing Inc have single handedly helped grow my photography business from part time to my full time job! There are no words I could use to express my gratitude for the work that Dan has done to promote my business through SEO. I went from approximately 3 Google inquires per year to now well over 15 a month! Thanks so much!!
Carrie Dallhoff We have used Dan and 21st century marketing for several years and have been completely satisfied. No need to look anywhere else.

Daniel Rosen