Search Engine Optimization
SEO can offer a visible and effective search presence
which can lead to a an increase in sales and
profitability for a business.
Our Premium Local Search Program includes Search Engine Optimization, On-Page SEO, Keyword Research, & A Monthly Report.
Activity Reports
As part of our Premium Local Search Package, we provide our clients a detailed Monthly Report which includes website rankings for various keyword/keyword phrases, data about website traffic, & more.
Keyword Research / Strategy
One of the most important aspects of SEO is the target keywords. As part of our Premium Local Search Program we can do keyword research for your niche.
Having your businesses Google Place Page show up on the 1st page of Google when potential customers are searching for the goods/services your business offers has become very important for many businesses.

Can you afford to have you competitors take those spots instead of you?
In 2007 Bill Gates of Microsoft stated that, "…Yellow Page usage amongst people in their, say, below 50, will drop to zero, near zero over the next five years."
Do you think if your business was on the 1st page of Google for your desired
keyword phrase that your phone may start ringing more?

You may ask yourself if having your business show up in the first few positions of the Google & other search engines for your desired keyword/keyword phrases is really that big of a deal?
Well, take a look at the some data.
"A joint eye tracking study conducted by search marketing firms Enquiro and Did-it.com and eye tracking firm Eyetools has shown that the vast majority of eye tracking activity during a search happens in a triangle at the top of the search results page indicating that the areas of maximum interest create a "golden triangle."
The source of the above quote is and the image below is http://www.prweb.com/releases/2005/03/prweb213516.htm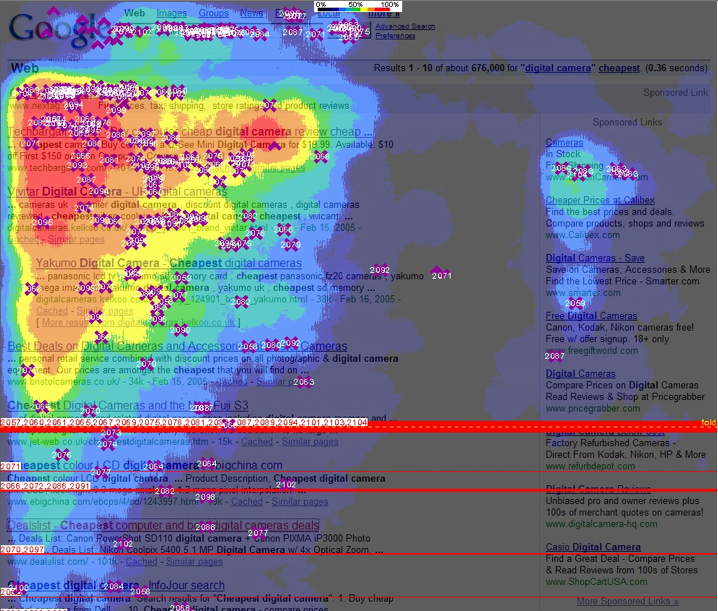 The graph below shows that
almost 80% of all clicks on a search results are on the top 3 results.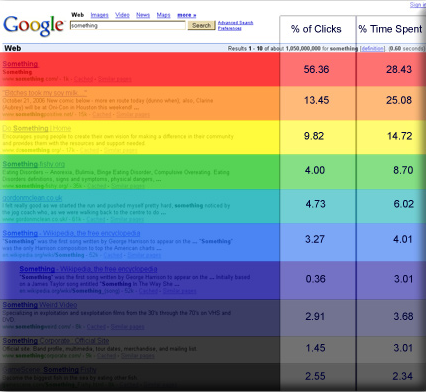 Source: http://www.seoresearcher.com/distribution-of-clicks-on-googles-serps-and-eye-tracking-analysis.htm
The chart below shows that
the #1 position in Google search results gets over 42% of the clicks

, and the top three positions get around 64% of the clicks.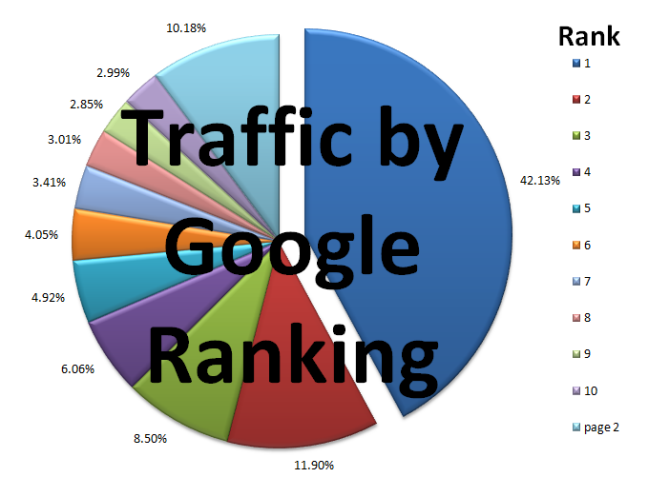 Source: http://training.seobook.com/google-ranking-value
Need More Proof That Being In The Top Spots In Google Really Makes a Difference?
The Charts Below Show The Results Of Over 8 Million Page Impressions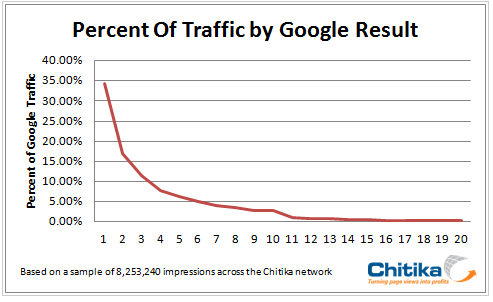 Source : Chitika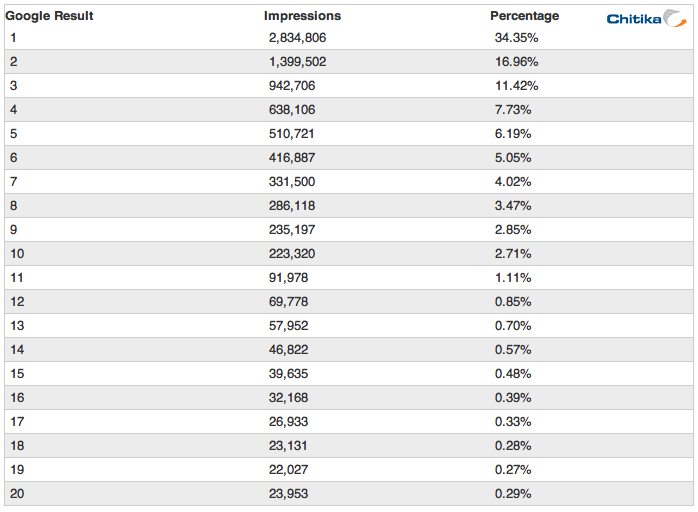 Source: Chitika